Residence permit
If you are a citizen from a state outside the European Economic Area (EEA), the European Free Trade Association (EFTA), or the Faroe Islands, you must obtain a residence and a work permit before working in Iceland. 
The residence permit must be in effect before your arrival to Iceland, and your employer should apply for this permit on your behalf. They must prove that the work is necessary for the company and that you are the best fit for the job. The Directorate of Immigration (Útlendingastofnun) handles residence permit applications in Iceland.
Qualified professionals (Experts)
Athletes
Temporary employee shortage
Collaboration permit: Temporary service for a specific job for an employer without an office in Iceland. (Icelandic: Dvalarleyfi fyrir sérhæfða starfsmenn á grundvelli samstarfs- eða þjónustusamnings). 
 The process to obtain a residence permit
Find a job and sign a contract with your potential employer. 
The Directorate of Immigration (Útlendingastofnun) will issue a residence permit based on employment if all requirements are met. 
i) The processing time for a general application is up to 180 days. An expedited application for qualified professionals will be processed within 30 days, provided all supporting documents have been submitted. Currently, expedited requests 

only

 apply to the hired professional and not to family members. 
ii) For more details on the requirements for a residence permit, please visit this site.
When the Directorate of Immigration has completed processing your residence permit application, they will forward the work permit application to The Directorate of Labour (Vinnumálastofnun). They review the application and issue the work permit if all conditions are met. They may contact your employer if any documents are missing, clarify any issues with your application, and request further information or documentation.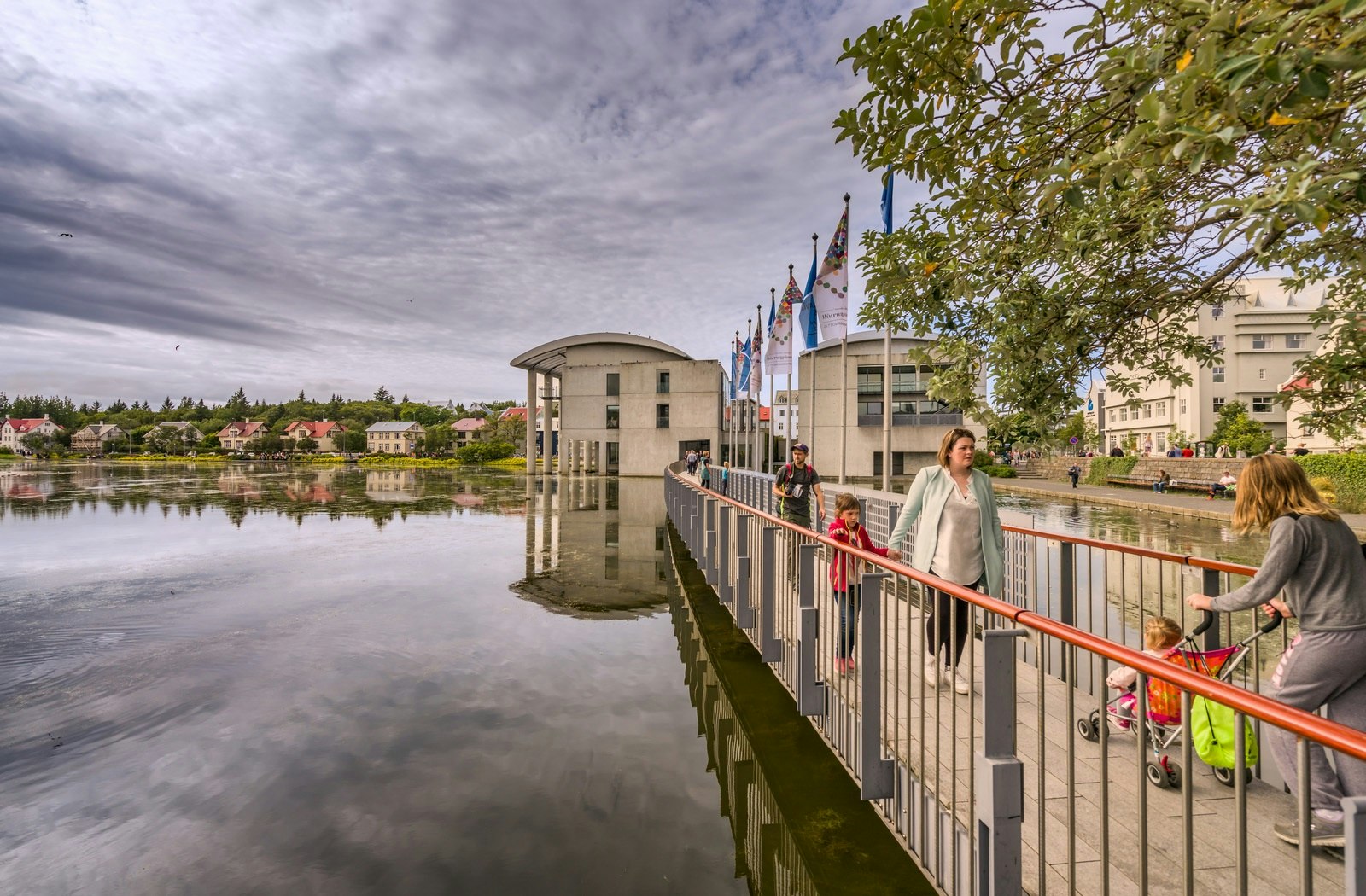 The Directorate of Labour will notify you when they contact your employer. Prompt responses to requests for further information generally shortens the application processing time. The rule of thumb here is to provide more information rather than less. If you are unsure whether a document is relevant or not, include a copy just in case. Moreover, it is good to include a statement from your former employer that attests to your expertise. 
The sponsoring company must prove that the applicant is essential to their business and that they cannot find an employee with similar education, experience, and expertise, who already have access to the Icelandic labor market as a citizen of an EEA, EFTA, or the Faroe Islands. Therefore, it is relevant to include all qualifications you possess, both academic and various seminars and courses. For more information on required documentation, see the Directorate of Labour.
Basic requirements
To obtain a residence permit, you must fulfill specific basic requirements such as a valid passport, valid health insurance, a criminal background check, and verify a minimum amount of secure income each month. 
If you are granted the permit, you must show up in person within a week of your arrival in Iceland to be photographed at the Directorate of Immigration or a district commissioner's office outside of the Reykjavik area. Detailed requirements are contingent on the type of residence permit you are applying for. 
Generally, your first work permit is issued for one year, and if there are no issues with wages or taxes, the permit may be renewed for two years. After living in Iceland continuously for four years, you can apply for a permanent residence permit, providing certain conditions are met. If you are a citizen of the EEA, EFTA, or Faroe Islands but your closest family member is not, they will be required to obtain a residence permit to live in Iceland.
Rules to keep in mind
You may not begin working until your work permit has been granted. 
Your work permit is specific to your employer. If you change your employer, you must apply for a new work permit and have it granted before starting work with your new employer.
You may not stay in another country for longer than three months every twelve months. 
You must renew your work permit promptly, and applications must be submitted at least a month before your current permit expires. You may continue to work while your renewal application is being processed, provided that your application was submitted at least one month before your current permit expires. If you are not granted a new visa in time, you may not work without a visa until a new one has been issued.  
Cost of applying for a residence permit
Useful Information
The telephone hours for inquiries regarding residence permits, visas, and Icelandic citizenship applications at the Directorate of Immigration are between 9 - 2 PM GMT Monday to Thursday and 9 - 12 PM on Fridays. The phone number is +354-444-0900. All general and specific residence permit and visa questions may also be sent to utl@utl.is. Please note: Work in Iceland does not process residence permits and visas or determine work qualifications.