living
Icelandic music, art, literature, and cuisine
Icelandic music, art, and literature
It is fair to say that Iceland punches well above its weight when it comes to music, art, and literature. Björk, Sigur Rós, Ólafur Elíasson, Ragnar Kjartansson, Hrafnhildur Arnardóttir (Shoplifter), Arnaldur Indriðason, Of Monsters And Men, Yrsa Sigurðardóttir, and Halldór Laxness are just a few of the best known. Dating back 900 years ago, Icelanders possessed a deep literary heritage when they first wrote down their Sagas on calfskin pages. To this day, more books are written, published, and sold per person in Iceland than anywhere else. In 2011, Reykjavik was designated as a UNESCO City of Literature. 
From an early age, children are encouraged to express themselves through art, music, and writing. Clearly, this has paid off! Take a closer look throughout Iceland, and you will see the country is teeming with creativity. From fantastic street art to world-class galleries, garage bands to arena-filling concerts, and self-published poets to bestsellers, there is something for everyone. Wherever your travels take you in Iceland, look closely, and you will see creativity. Colorful murals, rock carvings, sculptures, and countless variety, sometimes show up in the least likely places. 
Icelandic cuisine
Open your mind and your tastebuds will follow!
Long gone are the days of boiled haddock, over-cooked lamb, and pickled products of uncertain origin. Actually, you can still readily find these, such as the fermented shark Anthony Bourdain swore he would never try again! For hundreds of years, Icelanders dried and salted all of their premium cod (Bacalhau) for export to Europe. Ironically, it was simply too valuable to eat at home. In the past 15 years, Icelandic cuisine has come a long way. Inspired by the New Nordic Cuisine movement, and the massive influx of tourists, chefs are looking back to their culinary history while pioneering new techniques. Icelandic chefs have embraced locally sourced and seasonal ingredients inspired by outside influences.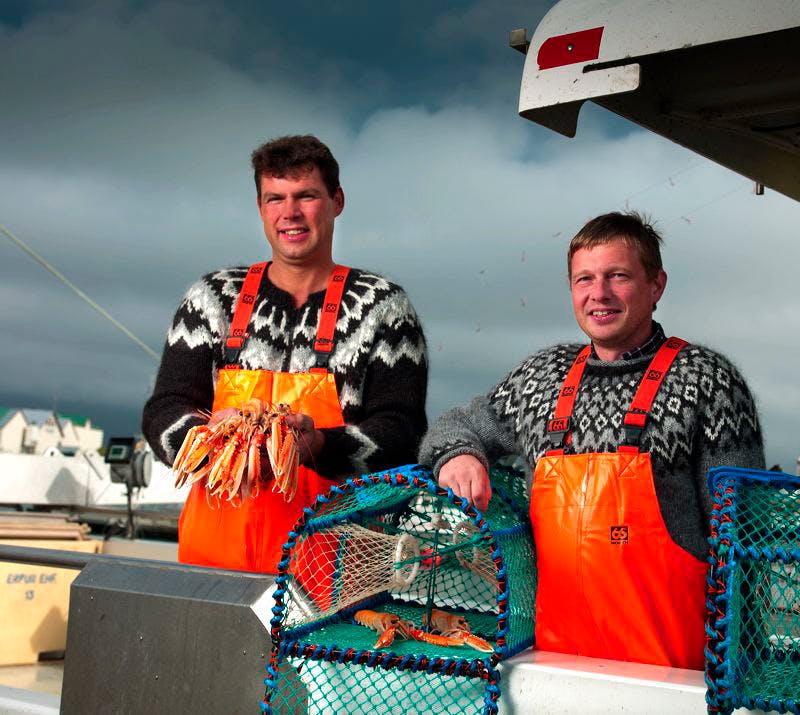 Lamb and seafood are the main items on the menu at home and at restaurants. Since settlement times, Icelandic sheep have been free-range grazing the lush grasses during the summer months and are a mainstay of Icelandic cooking. A Sunday family dinner of a leg of lamb is typical. While fish exports are a mainstay of the economy, Icelanders enjoy some of the freshest and best fish in the world—with Iceland's stringent fishing quotas to protect the catch long into the future.
Immigrants to Iceland are introducing some much-needed variety and new interpretations of food with Icelandic ingredients. Indian, Thai, Mexican, Korean, and Ethiopian is just a sample of what is on offer. While it may be tough to find all the ingredients of their home countries, these new Icelanders are opening food borders. Moreover, there is a growing number of vegan and vegetarian restaurants and shops.