Iceland is a family friendly place to live
Leisure grants
In Iceland, extracurricular activities are often subsidized for children aged 5/6-18 (starting on the first of January that year) with leisure grants (frístundastyrkur). This is done at the municipal level so a prerequisite to use these grants is that you are applying for a leisure activity in the same city or town as your domicile is listed. Each city chooses which activities are subsidized and the total subsidy per child differs between cities. To apply for these grants, you must have access to the city or town's electronic system which requires both an ID number (kennitala) and electronic ID.
Reykjavik (6-18).
Kópavogur (5-18).
Hafnarfjörður (6-18) – information in Icelandic.
Mosfellsbær– information in Icelandic.
Seltjarnarnes – information in Icelandic.
Akureyri– information in Icelandic.
Selfoss.
Egilsstaðir.
Garðabær.
Music studies
There are many music schools in Iceland, your child can learn to play various instruments both traditionally and by the Suzuki method. Here you can explore Music Schools in Iceland and find the one that suits your needs the best. You will also be able to find classes for adults if you are intrigued.
Choirs
Joining a choir is a great way to make friends in Iceland, it is very common for Icelanders to sing together although it is necessary to speak Icelandic in order to learn the lyrics to many of the songs.
These are the choirs that are part of the National Assembly of Choirs in Iceland, you can click on the links to find out more about each one. There are many more choirs, you can start your search for your local choir at the nearest church to your home.
See also children's choirs.
Sports
Sports are a very common after-school activity in Iceland, in the capital area most neighbourhoods have their own sports centre and most towns in the countryside too. Emphasising sports was one of the measures proposed to lower the youth alcohol consumption, a wildly successful programme that also included curfews and encouraged families to eat together and plan evenings together on weekends.
There are often plenty of options to choose from and you can ask for advice from your local sports centre and the school your children go to. Icelanders are fond of soccer, handball, and basketball. The traditional Icelandic sport is wrestling (glíma) but other martial arts such as taekwondo, judo and karate are also popular. Both gymnastics and athletics are commonly offered and of course swimming and skiing where conditions are appropriate. Crossfit is also increasingly popular in Iceland, with many Icelanders doing extremely well in world championships and raising awareness of this new sport locally.
Dancing lessons are also available, with ballet and contemporary dance being the most common but Kramhúsið offers many interesting options.
Child Benefits
Depending on your income, you may be entitle to child benefits. The rules regarding child benefits such as the maximum annual income and exact amounts can be found at the Directorate of Internal Revenue. You can calculate this sum with your real salary.
Since the calculator is only available in Icelandic, here are some translations to help you:
Hjúskaparstaða = Marital status
Einstætt foreldri = Single parent
Hjón/Í sambúð = Married or cohabiting
Tekjuár = Salary year
Tekjuár = Salary year
Tekjustofn ársins = This year's total income (before taxes)
Fjöldi barna = How many children do you have?
þar af undir 7 ára = How many of them are under the age of 7?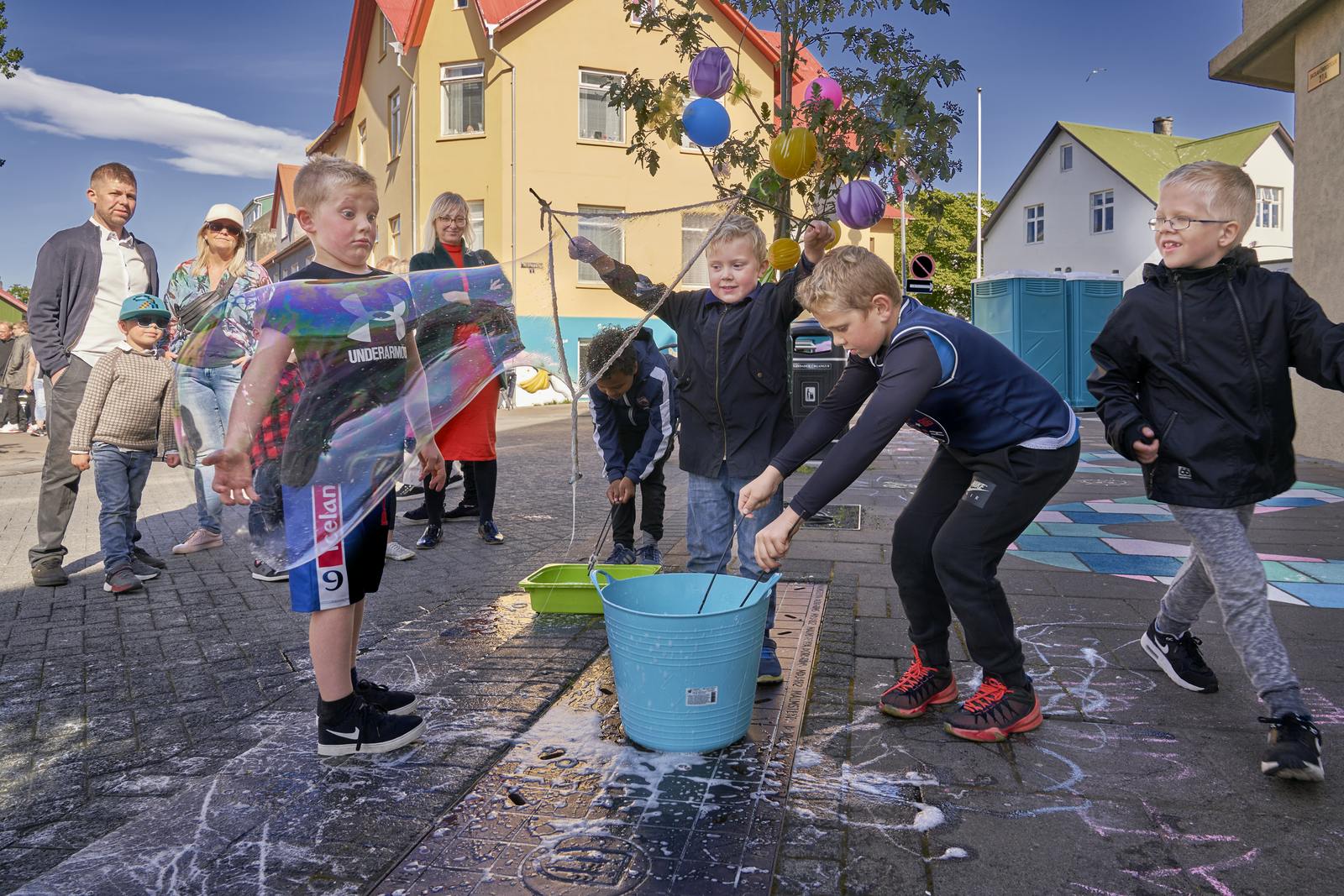 Children playing outside
Babies sleeping in prams
Newborn babies are often left outside in their pram to sleep during the day, while their parents stay inside or visit a café. This trust that nobody would harm your baby is part of being Icelandic. Of course, there is no requirement to leave babies outside, they are welcome inside too.
Children - curfew
Children are allowed to play outside without adult supervision but they have curfews until the age of 16. It is up to the parents to decide at what age they allow their children to start playing outside, with the usual requirements being that they know how to cross roads properly and know their way home.
Children aged 12 and younger can stay out until 8 PM during the winter and until 10 PM during the summer (May-September).
Children aged 13-16 can stay out until 10 PM during the winter and until midnight during the summer (May-September).
These times are the same on weekdays and weekends, they change seasonally (with only two seasons taken into account – summer and winter).
Children & Culture
Children's Culture Festival
Every year, in April, there is a Children's Culture Festival in Reykjavik which is incorporated into the school's curriculum. This gives kids of a certain age the opportunity to sing in Harpa Concert Hall, and to see plays that are especially written and performed for children as well as an array of musical and art performances.
Film Festivals
Bio Paradis has a Children's Film Festival running during the same dates as the Children's Culture Festival each year, offering a chance to see famous children's movies in the cinema. During the rest of the year, their events that are especially meant for children are advertised on this Facebook page.
Reykjavik's International Film Festival in October also often has a special programme for kids in concurrence with the official festival programmeþ
Theatre
Children's theatre has a pretty lively scene in Iceland, you must usually buy a separate ticket for each child and adult in the group.
The National Theatre of Iceland makes sure to include children's plays in their programming each year.
The Reykjavik City Theatre also screens some children's plays each year. They also offer acting courses for children aged 9-13.
Another theatre that is known for its avant-garde productions is Tjarnarbíó, they make sure to include children's plays in their offerings each year although they are usually only screened a few times.
Icelandic Circus
Despite having a small population, Iceland boasts its very own circus. The Icelandic Circus operates during summertime (although they do offer lessons for 9-13 year olds in wintertime too). Their show "Sirkus Íslands" (Iceland's circus) is for children and the show "Skinnsemi" (a word play between being responsible and showing some skin) is for adults.
Children's day in Viðey
Each year, the national Children's day is celebrated at Viðey Island, the date varies by year and is either in the end of June or beginning of July. All the activities are free and family friendly.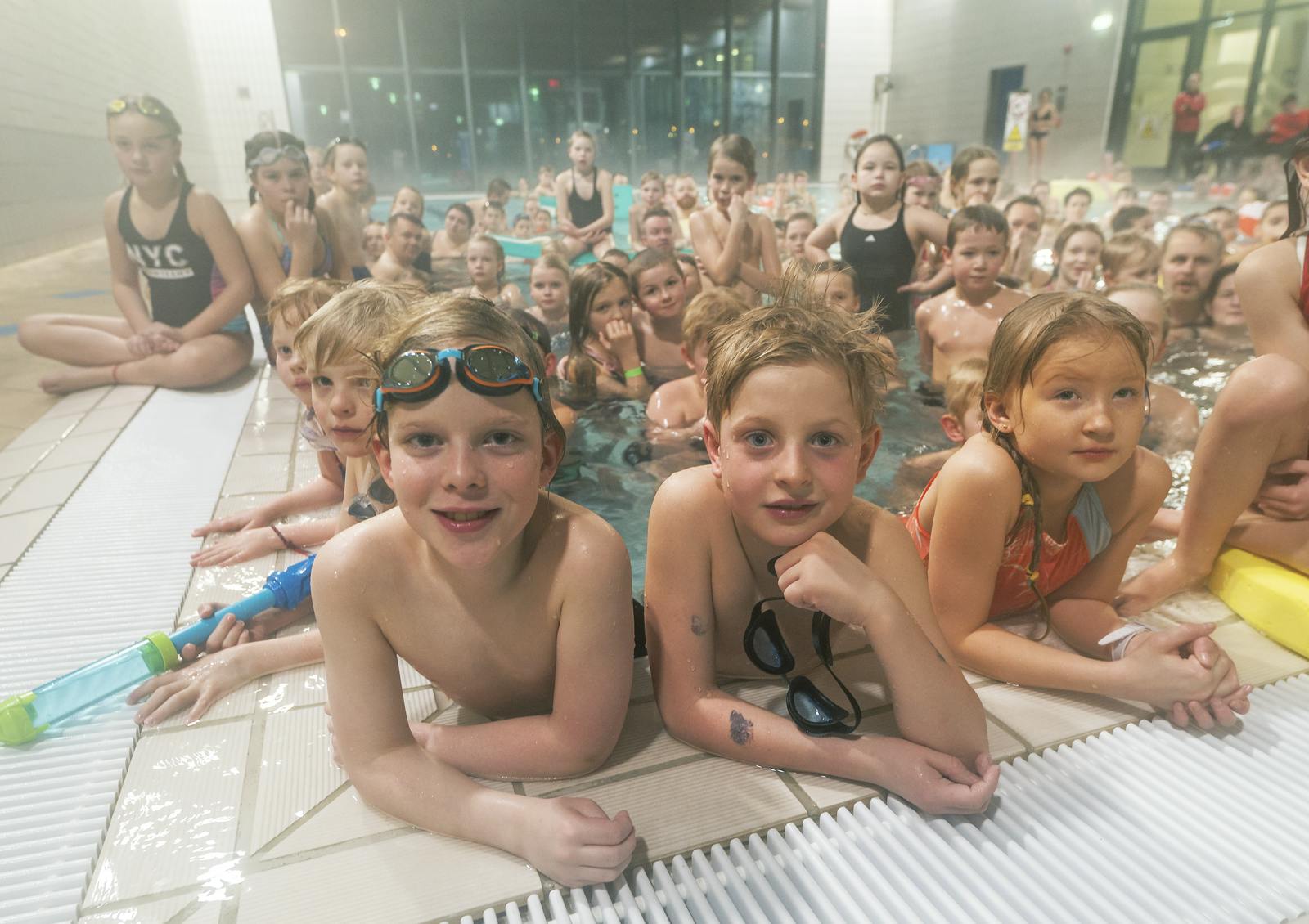 Family friendly activities
Certain activities are very popular with Icelandic families, here are a few of them.
Playgrounds
You will find playgrounds in most neighbourhoods in Iceland as there is a very strong culture of children playing outside. They are very popular for children and offer a child-friendly environment, just remember to dress according to the weather when you bring your family out to play.
A list of playgrounds in Reykjavik
Swimming
Iceland is rich in geothermal resources and they are used both to heat houses and swimming pools. Most neighbourhoods have a swimming pool and they are subsidized since they offer a greater quality of life to the Icelandic people.
Swimming pools
Depending on the age of your child, they might enjoy slides in different sizes, only the largest slide, or having access to an inside pool with toys or a  mix of outdoors jaccuzzis (heitir pottar). You can compare different swimming pools and find your local one here:
Reykjavik or download Visit Reykjavik's pool map
Kópavogur
Hafnarfjörður
Mosfellsbær
Garðabær
Akureyri
Egilsstaðir
Swimming lessons & Ungbarnasund: If you are interested in swimming lessons for your children they will be provided in the school system between the age of 6 and 16, it is also possible to have private lessons and swimming lessons for babies are very popular too (they can start at 3-4 months old). Listed below are a few private swimming teachers that teach babies to swim, many also offer lessons for children (and even adults).
UngbarnasundSnorra
Sundskoli
UngbarnasundErlu
UngbarnasundHrundar

If you would like to google more options, the Icelandic word for baby-swimming is "ungbarnasund".
Natural pools: If you are more interested in pools that are either natural pools or spas, you can find an alternative list here. This directory is in Icelandic but you can choose the names of the natural pools to find a link to each one's website. You will probably need a car to reach these, and they are located all around the country (some areas are only reachable in summertime).
Libraries
Libraries often have designated play-areas for children and books in many languages. Many also host meetings for people that are not working, and people that are on parental leave, ask at your local library what meetups they offer. View a list of public libraries.
Hiking
Hiking is of course also a local favourite and in and nearby Reykjavik there are many places that are ideal for a picnic and easy walk such as Laugardalur, Elliðaárdalur, and Heiðmörk. You can also play frisbee golf in the middle of the city at Klambratún. For a list of green areas in Reykjavik, please visit Reykjavik.is. In other towns you are even closer to nature.
Ferðafélag Íslands operates free hikes for children that often teach them something specific such as which mushrooms are edible or how to recognise certain birds.
Fjölskyldu- og Húsdýragarðurinn
This is very Icelandic, it is small and friendly – a zoo for farm animals and seals. There are no tigers or lions but children often enjoy spending the day there. They also have a great playground which is designed like a pirate ship. View here.
Feeding the ducks downtown at Tjörnin. Remember not to feed them bread but rather oats, seeds or lettuce.
The Whale Museum
This museum has life-size replicas of the whales that live around Iceland and an audio-guide that is great for curious children (and/or adults). View here.